Kalma Bukid – This Filipino phrase roughly translates to "calm mountain", and aptly describes the wonderful location we have found for our first larger project.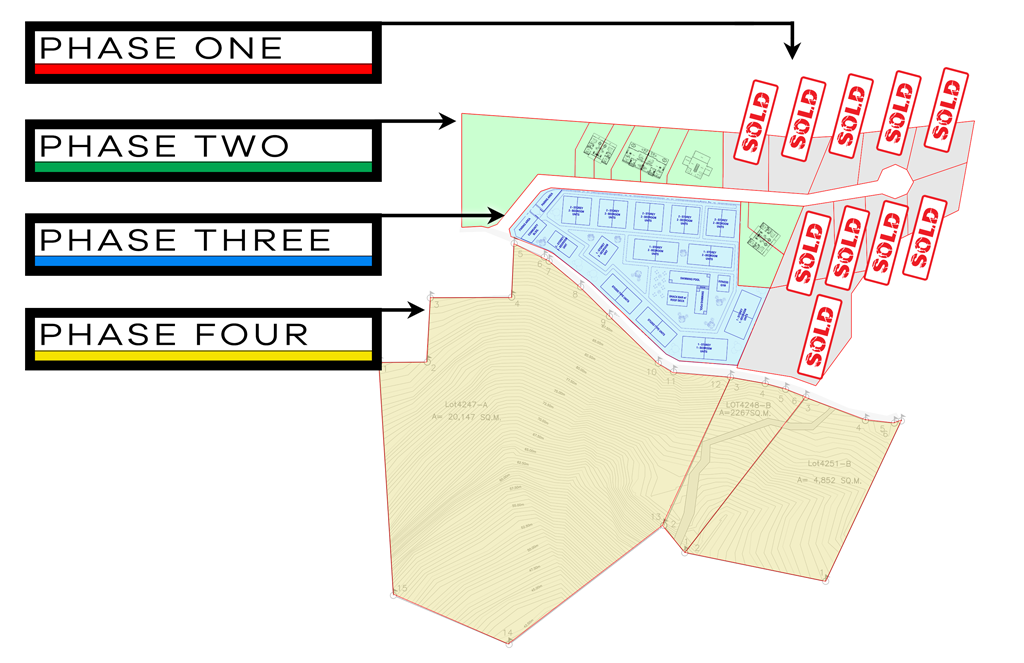 Set on a plateau overlooking the Tanon Strait, Cebu and Sumilon islands to the North East, Siquijor to the South and the coastal mountains and valleys of Negros Oriental to the West, the site will awe you right from the first time you visit.
Though only 20 minutes from Sibulan airport, and another 10 minutes to downtown Dumaguete City, you will find yourself in a different world that is peaceful, serene and teeming with the blue and green hues of the natural beauty of the Philippines.
The land area of this project consists of approximately 2 ½ hectares of area on the plateau itself, which will be the focus of phases 1, 2 and 3a, and another 2 ½ hectares terraced down the valley towards the river.
Development Posts
CONCEPT – A calm, peaceful and serene community set in an awe inspiring atmosphere, which is attainable and affordable. Price range of house and lots are estimated to be between ₱5M to ₱10M (250,000 to 500,000 USD)
The project is divided into 4 phases, please select the phase below