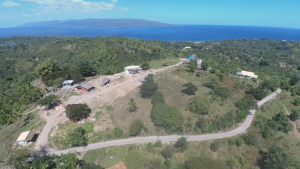 MDEI Dumaguete House Builders have established a strong foothold in the Southern Negros and Siquijor construction markets with their Western Build Quality range of houses and resorts. One of the keys to their success has been securing a reliable supply chain and procurement process via Cebu, Manila, Asia and the Western hemisphere. As a young company in the Philippines MDEI have already commenced projects comprising of over 90 properties including resorts, dive shops, bars, restaurants and bespoke housing.
One such project is that of Gabayan Riviera (Siquijor Islannd Ocean Front) – a Hotel Room Investment property comprising of some 40 structures targeting Western retirees wishing to live in a resort style community, and Western investors aiming to gain significant returns from a booming tourism industry.
A similar project is already underway in Sibulan (close to Dumaguete City on Nrgros Island) where a resort community is rising from the Kalma Bukid plateau. With it's 360 degree spectacular views over the islands of: Cebu, Bohol, Siquijor and Negross with  a backdrop of Mount Talanis – you can see why the properties have been selling fast.
Several other projects are underway or planned and range from individual designed and built homes to subdivisions and infrastructure operations.